Heart Events & Activities
The team at Rocky Mountain Pediatric Heart Surgery participates in many special events and activities throughout the year. We are so grateful to be able to share the opportunities below with our patients and families. Please contact our office if you have questions or would like additional information on any of the following.
Denver Heart & Stroke Walk
Every year, the American Heart Association hosts The Heart Walk. Our staff and providers walk with thousands from our Denver community to support the American Heart Association's mission of building healthier lives free of cardiovascular disease and stroke. We hope you will join us in the walk this year!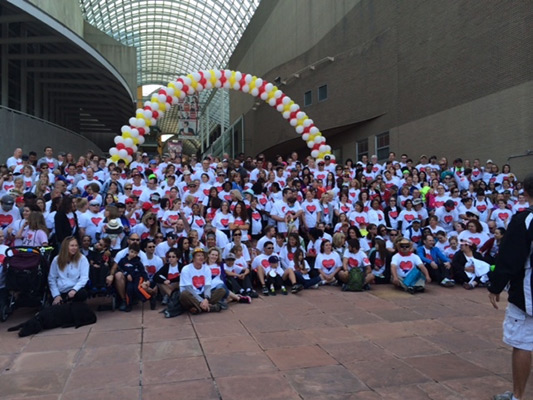 Roundup River Ranch
Roundup River Ranch offers old-fashioned, pure fun camp experiences for children with serious illnesses and their families. At camp, campers and families enjoy the chance to experience the most extraordinarily ordinary joys of childhood. It's a place where children are not defined by their illness. They can take a true vacation from being "a patient" and get back to the fun of being a child. At camp, campers realize they are not alone, find the courage to try new activities and build confidence. Nestled in one of the most beautiful places in the Colorado mountains, even campers who arrive at Roundup River Ranch for the very first time say it feels like coming home. Best of all, no camper ever pays to attend camp.